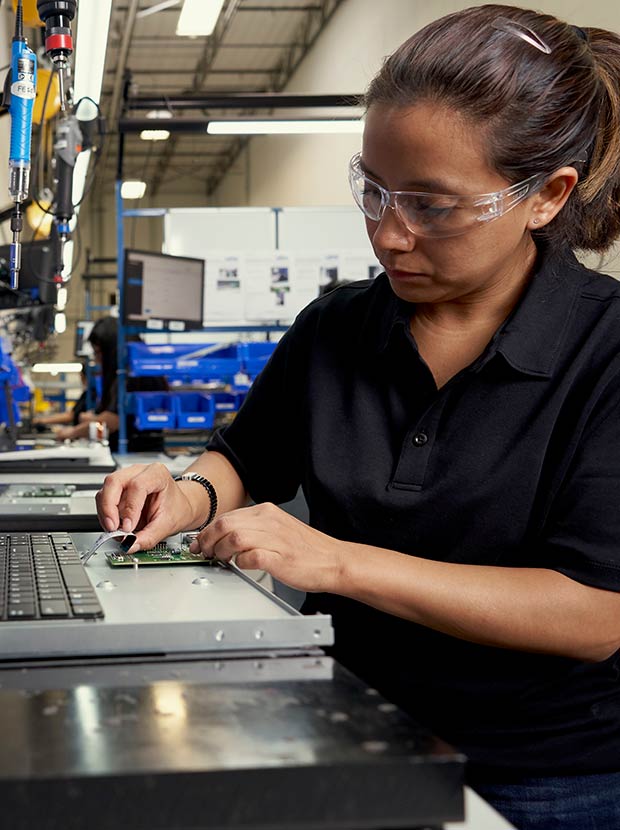 One Supplier. Infinite Advantages.
With UPG, customers benefit from working with one company to conceptualize, design, manage, manufacture and deliver quality products on budget and on time. We produce high-quality, cost-competitive parts for data centers as well as parts and components for other critical industry sectors, offer full-service program management to streamline your manufacturing process and get your product to market faster. Our international shipping experience to over 35 countries enables our logistical team to secure the most competitive pricing and on-schedule delivery
Our capabilities include:
In-house 3D design & development
Full Mechanical design
Full Electrical design including firmware development
Rapid prototype management
CE and RoHS approval
In-house test facility/capability
PC Board design
Worldwide distribution
A Proud History
UPtyma's partner company, UPG, was founded in 1954. Today, UPG is an Original Design Manufacturer (ODM) and contract manufacturer of complex assemblies. Through the years, UPG has expanded both geographically and in capability to become a global provider of complete end-to-end injection molding solutions from locations in the United States, the UK and China. Over 25 years ago, UPG began partnering with leading data center OEMs to develop the UPtyma line of data center products. Engineered to meet the most stringent customer demands, UPtyma solutions are manufactured in UPG's factories on three continents.
In our mission to providing value-added technical solutions, we have developed long-term customer relationships by collaborating on next-generation product development, implementation of dedicated product lines and by investing in automation. As the primary design and engineering partner, our engineering teams maintain consistent contact with Customer R&D teams to meet complex launch requirements and timeframes requiring a high degree of sophistication, speed and flexibility. Whether you need the development of a new product or support of an existing product, we provide a complete turnkey engineering solution to meet your exacting needs supported by advanced technology platforms, value-added assembly and global supply chain management.